Make Beautiful Home Interiors with Fiber Cement Board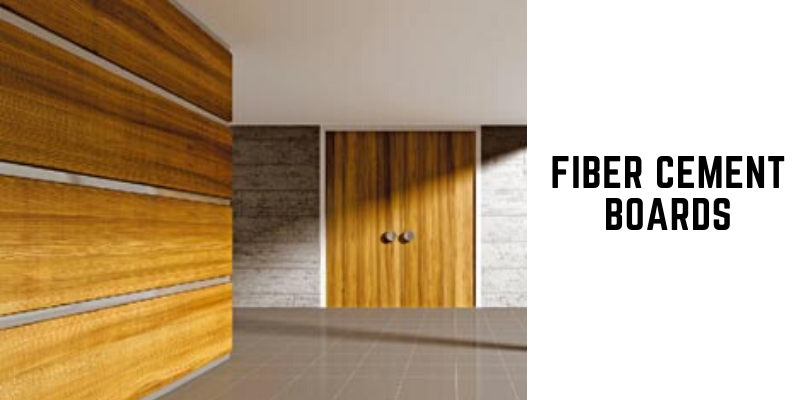 Fiber cement boards are a great invention and thanks to theirfeatures, these boards are durable, easy to maintain, resistant to fire, bugs, rodents, and mold as well as moisture. Fiber cement boards come in a variety of designs and colours and can even be made to look like stone. Fiber cement is an extremely versatile material and is used widely for home, residential and commercial interiors and is quite popular among homeowners.
When using fiber cement, the possibilities are endless and it allows you to experiment the way you want.
Features of fiber cement board 
The qualities that make it so attractive for interiors as well as exteriors are that fiberboard are excellent energy savers and can insulate your home from external elements such as heat or cold. They save on electricity bills as you don't need to turn on the heaters or coolers in your home. Fiber cement can act as a soundproof barrier to avoid your home from resounding like the walls of a cave and is widely preferred in homes, offices, and hotels as a false ceiling. Being very easy to install, light in weight and very sophisticated appearance adds to their rising popularity.They are available in various design options, colors and are extremely cost-effective.
The qualities of fiber cement planks make them suitable exterior siding and the same features make the planks a great choice for interior applications, too. It can be used in your bedroom as a headboard and to make a raised platform for your bed, in industrial spaces fiber cement can be used to create urban lofts which can give the space a lovely appeal. You can even cover your walls and ceiling with these planks of fiber cement in different shapes and sizes to add visual interest and make your space look classier. Planks of fiber cement can be made to mimic natural materials like stone and wood and can the interiors of your home look like a wooden cabin with a knotty pine style.
Cement board is widely used in offices or home spaces as a drywall partition and is an excellent support for tile countertops in the kitchen and bath owing to its durable, moisture resistant, and mold resistant qualities. It also doesn't need a lot of maintenance and can make a lovely custom planter in balconies or terraces as well as chic patio installations. It is also widely used in offices due to its qualities as well as residential buildings and industrial spaces.
To Summarize 
Fiber cement boards have taken the market by storm and are widely appreciated by homeowners, architects, and industry experts. It can uplift your interiors and make them look attractive and elegant as well as level up your ambiance. Fiber board is affordable, cost-effective, durable, strong, and can withstand moisture, heat, and mold, it is ideal for kitchen and bathroom use and it is very easy to maintain and when used as furniture it can give your home a modern feel. Do some research and pick some reliable and innovative brands that you can visit for your home interior needs, this will allow you to pick the kind of material you need as well as get it delivered and installed. Always allow a professional to install your fiber cement boards as you can be sure that the job is done well