How to pick concealer for your skin type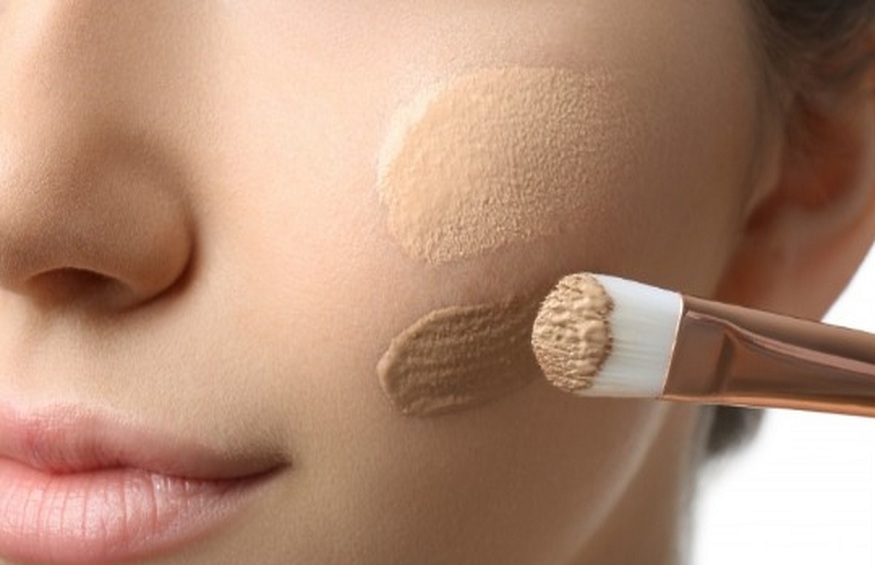 Introduction
Concealers are perfect when you want to hide your dark circles. When chosen carefully, they can even help you cover your fine lines and wrinkles.
It is no secret that concealers nowadays come in many forms and formulas, ranging from powders to creams, sticks, liquids, and balms. But while you may think that choosing the highest-rated one will work for you as well, that may not be the case. In reality, the way a concealer sits on your skin and makes it look depends entirely on the type and texture of your skin.
Read on for an ultimate guide to choosing the perfect concealer for your skin type.
Get to Know Your Skin
The first step in the journey to getting the perfect concealer is getting to know your skin type. The most common skin types are:
Oily Skin
Your skin can be characterized as oily if it produces too much oil and makes your face appear shiny and greasy. The best way to test this is to wash your face, wait 10 minutes without applying any product, and then use blotting paper to absorb the oil. If you can see oil soaked into the paper, you have oily skin.
Normal Skin
Normal skin refers to when your skin is the perfect amount oily and dry. This means that after 10 minutes of washing your face, neither does the blotting paper get soaked with oil, nor does it feel too tight and stretchy.
Dry Skin
Does your face feel taut, chalky, and stretchy after you wash your face? Then chances are you have dry skin. You must hydrate your face as much as you can to make your skin soft and supple.
Combination Skin
Combination skin is one of the most common skin types. This type of skin is characterized by only a few sections of the face being oily, while the rest being dry or normal, or vice versa.
Get to Know the Different Types of Concealers
Now that you know the different skin types, you need to get familiar with the different types of concealers you can choose from. The rule of thumb is that the higher the hydration/oil content in your skin, the less hydrating the concealer should be.
Liquid Concealers
Liquid concealers are probably what you imagine when thinking of concealers. Available in various finishes, such as radiant, matte, and satin, liquid concealers can be ideal for all skin types. While one with a matte finish can reduce the visible oiliness in oily skin types, those with a radiant or satin finish can add glow and make dry skin look soft and hydrated.
Cream Concealers
Cream concealers are pretty thick in consistency as compared to liquid concealers. The thicker consistency is incredibly hydrating, making it ideal for those with dry skin. But that also makes it a strict no-no for those with oily skin, since it can clog pores and make your skin break out.
Powder Concealers
Powder concealers are one of the easiest-to-apply options out there. Simply dip the sponge in the powder and dab it onto your face to conceal blemishes and imperfections. This kind of concealer offers minimal coverage but is great to be applied on oily skin, mattifying your oily areas, and also acts as a powder that you can keep applying to keep your face looking and feeling fresh.
Balm Concealers
Balm concealers are similar to cream concealers but are ideal for people with normal to oily skin, especially due to their color-correcting benefits. These concealers come in vibrant shades like red, green, yellow, lavender, and orange. So, this gives you 2-in-1 benefits, especially if you have heavy dark circles or redness on your face.
Stick Concealers
Most suited for those with normal or dry skin, stick concealers are much like cream concealers and have a thicker consistency that is not ideal for people with oily skin. However, while you will need a little elbow grease to blend it all out, the finished look is smooth and it lends a soft, radiant glow.
Consider your Concealer Goals
The last thing you need to consider when picking your concealer is what you want it to achieve. Ranging from coverage and benefits to the finish and resistance, there are many things you need to consider.
Coverage: You can choose between sheer, light, medium, or full coverage. While sheer and light offer the "No Makeup" makeup look, full coverage is best for when you want to conceal acne marks or pigmentation.
Benefits: Some concealers are specifically curated to offer benefits that enhance your overall looks, such as anti-aging or color correction.
Usage: If you want your product to do more than just conceal your acne, then it is best to consider all the ways you will use it. For example, if you just want to hide blemishes and blend them in with the rest of your face, then go for the same shade as your foundation . However, if you want to brighten certain areas of your face, then you may want to go around 2 shades lighter.
Finish: Depending on your skin type, you also need to consider whether your skin will benefit from a radiant, satiny, dewy finish, or if it needs a matte finish.
Concealers are one of the most essential parts of any makeup routine, and it is important you get one that makes you look just the way you want. Tira lets you choose from hundreds of options from renowned brands, regardless of your skin type or the type of concealer you are looking for. So, get the app and start your journey to look flawless right away!