Gifts To Celebrate Your Anniversary With Your Soulmate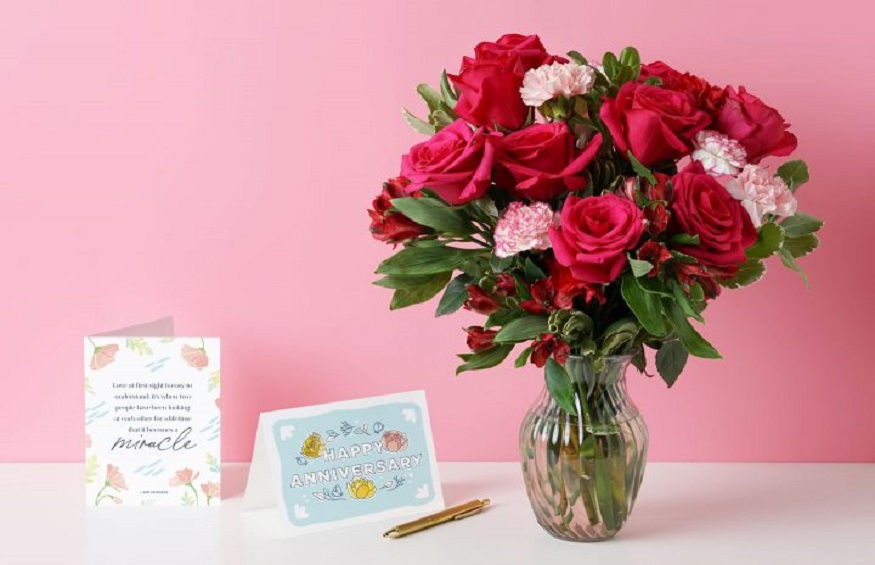 There are many articles that describe how you can surprise your spouse on your wedding anniversary and how you can make him/her smile. And there is no bad in it. But, we think that a wedding anniversary is an occasion for both husband and wife and thus the gift items should appreciate the love.
We have mentioned some gift ideas with which you can celebrate your anniversary with your soulmate in lovely and romantic ways.
Couple T-Shirts
Why not be a part of the trend? If you really want to surprise your soulmate with a gift that you both can share, then a couple of t-shirts are the perfect tokens. Get the t-shirts printed with your wedding date and a lovely love quote. Celebrate the special day by wearing t-shirts throughout the day. Make sure you pick the t-shirts in the favourite colour of your partner, and the designs should be printed in a high-quality material so that they can last longer. There are so many websites that manufacture and deliver the t-shirts right at your doorstep.
Rotating Personalised Lamp
You can always have something that can help you brighten your love with more sparkle of love and romance. You can always do the magic of love with something personalised, and so we bring you a rotating personalised lamp. There are many different types of rotating lamps in terms of shapes, size, colour, and metal. Choose the best and candid pictures of you two together for the lamp. Reveal the surprise at midnight when the clock strikes 12 and your wedding anniversary starts. It will surely get you a tight hug from your partner.
Heart-Shaped Cushions
There is nothing to be shy about when we talk about love, and so you must be prepared for whatever we have written here. On your wedding anniversary, you surely have the best chance to ignite the romance with a boom, and for that, you need something cuddly. So, we suggest you go with a pair of heart-shaped cushions to bring romance and love to your bedroom. Make sure to get the best quality cushions. You can get the cushions personalised with the names of you and your partner or a candid picture of you both together.
The Delicious Cake
You can't let your special day pass without celebrating with your partner. And for the perfect celebration, you surely need something sweet and delectable. So, what can be more profound than a cake? Put your time and efforts into finding the perfect cake for wedding anniversary celebrations. As far as the flavours are concerned, chocolate and red velvet are among the best and most-selling ones. A heart-shaped cake is also a great option, and you can also get the cake topped with little fondant hearts. Get the cake delivered to your home with online cake delivery.
Indoor Plants Combo
Are you confused? Well, we will sort it all out for you! We know that you can't relate the plants as a perfect gift that can help you celebrate your wedding anniversary with your partner. Do you remember your wedding day when you promised to grow old together? Well, the wedding anniversary is the day to relive that promise, and you should do it over a perfect token. Plants symbolize the approach of growth while providing benefit to others. So, by presenting a plant combo, you can convey a message that you appreciate the togetherness you both share, and you want it to stay like it forever.
We can bet that no gift idea will fail to let you make the day memorable.